Facebook has launched the "Verified Accounts" and will allow the people with verified accounts to have an alternate name to be shown along with their real name.
You might ask, "what's the need of this?"
Well, do you know who is Stefani Germanotta? I bet that most of you would not have heard of a person with this name –but if I ask you who is Lady Gaga –there are fair chances of you to recognize the name. Lady Gaga is the stage name of Stefani Germanotta. Facebook is trying to deal with this situation by having famous people verify their accounts and then allow them to have an alternate name on their profile.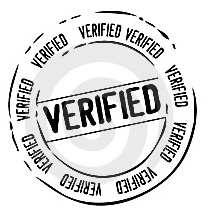 Facebook does not allow it's users to have nicknames. This social network is based entirely on real identities. But famous people sometime are better known by their alternate names. From now onwards Facebook's system will be able to search for the alternate names as well. This will make life easy for fans as they will easily be able to connect to their heroes.
Can you have your account verified in order to get an alternate name?
No, Facebook has decided to select people for account verification. No one can not apply for account verification on their own. For verification, Facebook will ask the chosen people to submit their ID proof.