Nowadays, some YouTubers actually record many tutorials right on their mobile phones. In my opinion, iPhone is best suited mobile phone for making a YouTube video. But then the question comes up — which is the best app for screen recording on iPhone? Well, as iPhone comes packed with loads of features — it is no surprise that it actually has an inbuilt screen recording facility! Today we will see how you can screen record your iPhone!
How to Enable Screen Recording on iPhone / iPad
In your iPhone / iPad go to Settings > Control Center > Customize Controls
Tap the green colored + icon next to Screen Recording option
Get out of the Settings and swipe the bottom edge of your phone's screen up. This will open up the Control Center
You will now see a new control added in the Control Center. This is for screen recording.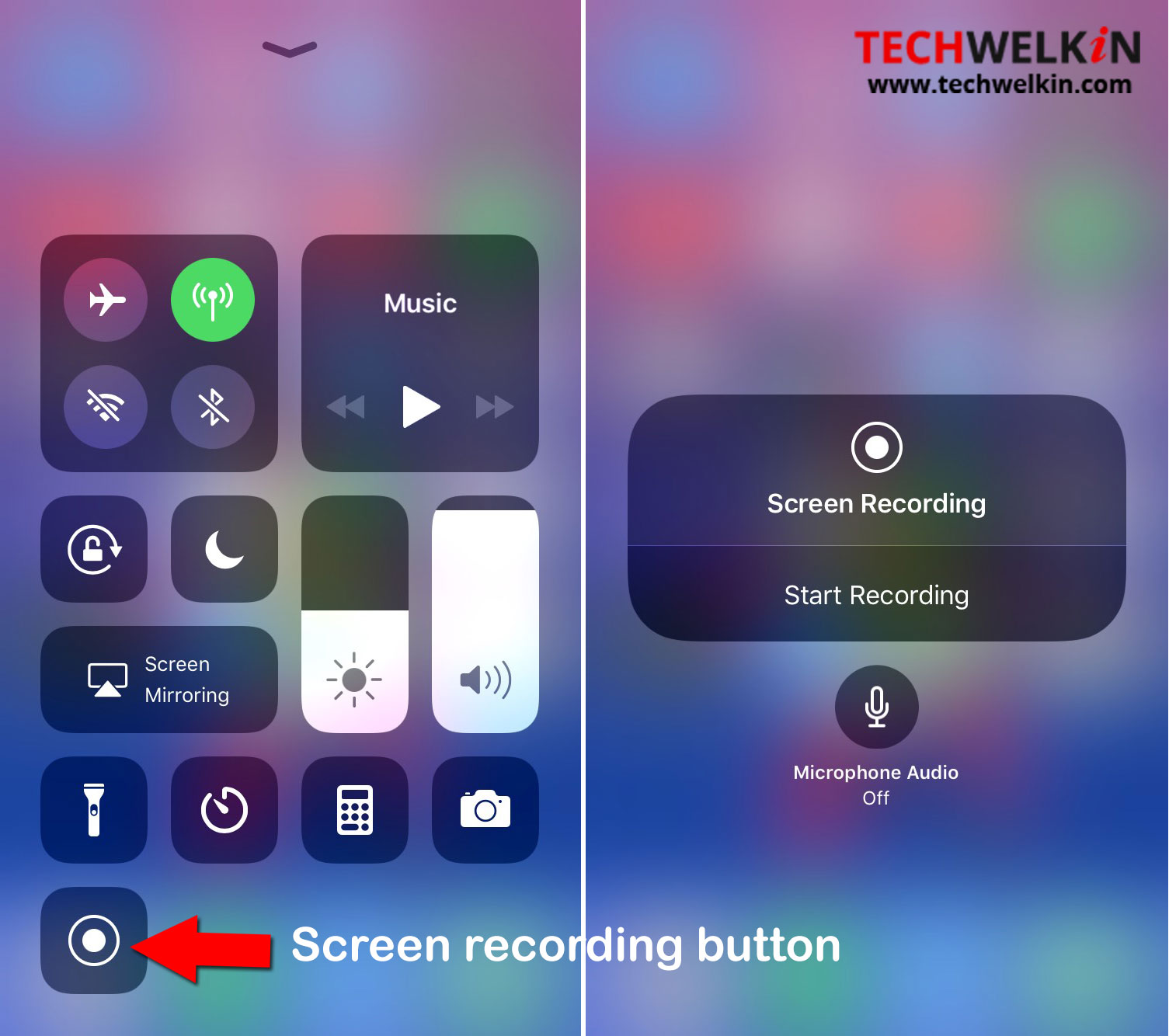 How to Record Screen of an iPhone / iPad
If you want to screen record along with microphone, long press the screen recording icon. This will give you option to turn on the microphone recording
If you only want to capture screen, just tap on the screen recording icon and a three-second countdown will begin. After this the recording will start.
When you're done, just tap on the red color status bar on top of the screen to stop the recording.
Recorded video will be saved in your Photos app.
Once the recording is done, you can edit the video with iMovie app. A lot of third-party apps are also available from the App Store.
We hope this tutorial was useful for you. Please share your comments / suggestions and questions with us!