In one of my recent articles, I presented an infographic to inform you the proper sizes of the images to be used in newly redesigned Google+ profile. But then Google further redesigned and made the cover image size even bigger. Let me tell you that the new Google plus cover size are 2120 x 1192 pixels. Also the Google Plus profile picture size is 250 x 250 pixels.
Now, today someone asked me if it is possible to use animated GIF photos as Google plus cover photo?
The answer is yes! It is possible to use an animated image as Google+ cover. The trick is very simple. You would need to use the image(s) exactly of the sizes that Google+ accepts. If you would upload an image bigger than the recommended size —Google will prompt you to crop the image. Once cropped, Google will save the image as a PNG file. Portable Network Graphic (PNG) format does not support animation and therefore your image will lose animation as it was in the original image that you uploaded.
Now the solution is obvious. Isn't it? All you need to do is to upload an animated image of exactly the recommended size. I am including an infographic below to show recommended sizes. Have a look.
You can use animated images irrespective of which layout you choose (big continuous image OR set of five smaller images).
Infographic title: Google+ Size and Dimensions of Cover Image
Date produced: 12 April 2012
Produced by: TechWelkin.com
License: Creative Commons (CC BY-NC-SA) Feel free to use this infographic (please provide a link to www.techwelkin.com)
Use the following code to embed this infographic in your webpage:
<a href=http://www.techwelkin.com target=_blank><img src=http://www.techwelkin.com/static/infographics/google-plus-cover-image-sizes.jpg></a><br><br><a href=http://www.techwelkin.com target=_blank>Infographic by TechWelkin.com</a>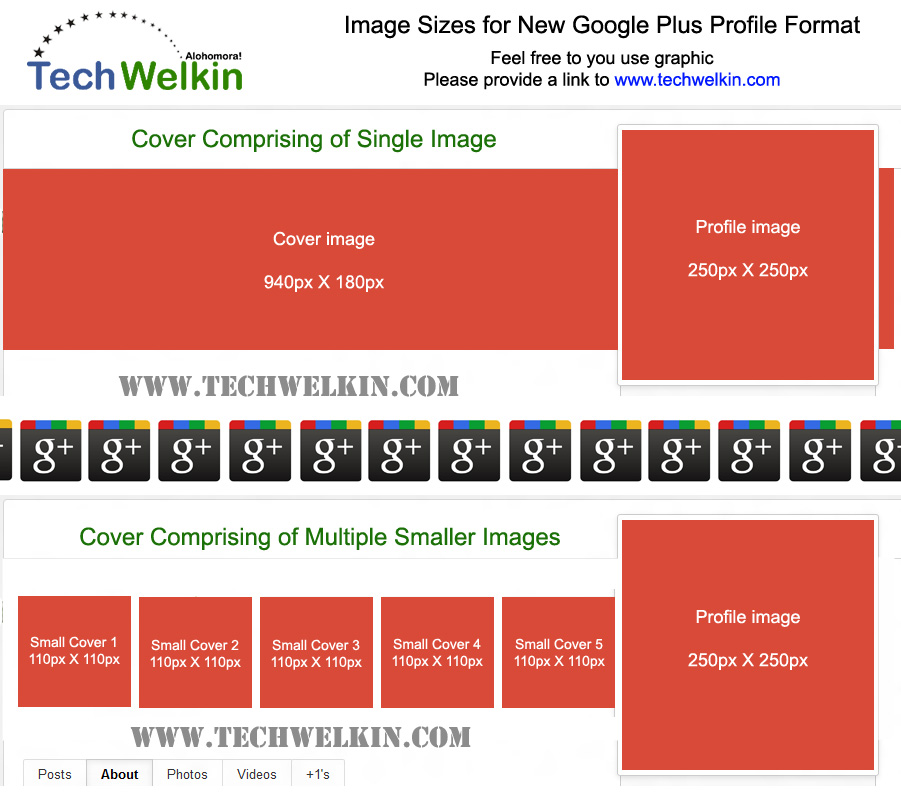 I hope this answered your query regarding Google+ cover photo size. If you have any question regarding this, please feel free to ask! I will be delighted to share my experience with you all :-)